About Us

About our company
Since 2003, Global Access has partnered with businesses large and small across the globe to ensure their presence on the Internet.  Along the way, we have earned a solid reputation for superior customer service, reliability, security and providing results-oriented Web hosting solutions.
Many companies offer Web hosting solutions, but few have the credentials, infrastructure and technical expertise to efficiently deliver a reliable system to their clients. Larger companies lack personalization and customer-oriented service. They not only make it difficult to contact them, but once customers do get through, they are passed to a different individual each time they call.  To the large companies, their clients are merely numbers.
Global Access is not a large Web hosting provider; and frankly, we don't want to be.  We prefer to offer superior service to a specific market niche. That niche consists of results-oriented businesses that prefer to be hosted on shared servers of only tens, rather than thousands, of other hosted Websites.
In addition to the personalized service we offer our customers, we also have an impressive record of uninterrupted service. We almost never have outages and if we ever do, our customers can reach us quickly and easily to find out why and when they'll be back up and running.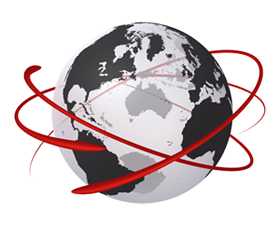 Why Choose Us ?
With thousands of companies providing Website hosting services, why choose Global Access?  For the same reasons you would choose a family style restaurant over a fast-food outlet.  Fast-food outlets offer one-size-fits-all meals and treat you as a number.  At Global Access, we are on a first name basis with most of our clients and cater to their individual wants and needs.  We see ourselves as a "home-cooked meal" hosting provider and that's why we don't have set hosting plans. Global Access customers never pay for services they don't need. They simply tell us what they want and we prepare an "à la carte" hosting plan that meets their individual needs, with no additional charges.
Need a few more reasons why you should choose Global Access?
Reliability
Our servers are hosted in one of North America's most reliable server room facilities and with our multiple redundant backbone connections, our servers are up and running 99.99% of the time.

Customer Care
Global Access treats all of its clients with the same level of courteous service, technical skill and professionalism. We provide fast, reliable and effective in-house, 100 % human, customer support services. Our support staff is always available to provide prompt and accurate answers to your questions.
Security
Our network is monitored 24/7; back-ups are made daily and kept for one full month, and an uninterrupted power supply (UPS), along with a generator, protect our servers against disruptions due to power failures. Redundant infrastructure, dedicated hardware firewalls, 360 degree seamlessly scalability, full reporting procedures in place and much more.
Compliance
Global Access offers specialized and certified secured hosting solutions for businesses requiring compliance with specific standards. HIPAA certification for healthcare, PCI DSS compliance for merchants as well as SOX/FISMA compliance for financial institutions.
Convenience
All of our hosting solutions come with a multi-platform hosting option (Linux or Windows-based). Our Web-based Hosting Admin Panel (H-Sphere or Cpanel) allows you to manage your multiple domain hosting account from anywhere in the world.
eCommerce Suites, Website Builder and Open Source
Our hosting plans come with osCommerce, ZenCart and Cube Cart Shopping Carts. The suites include built-in support for a number of different payment methods and numerous additional payment gateways can easily be plugged in. We also offer SiteStudio and Plesk Sitebuilder applications. In addition, our servers are compatible to host WordPress, Jumla and Drupal open source content management platforms.
Risk-Free
Our hosting plans come with a 30-day, no long-term obligation, money-back guarantee.

---
We Buy Web Hosts
Global Access is always on the lookout to acquire hosting resellers and Web hosts of any size. If you plan to move out of the hosting industry and are looking for a fresh start, we would love to hear from you. You never know- we may even be able to help you with your fresh start!
We have made several successful acquisitions in the past and understand that every company's circumstances are unique. We consider every opportunity based on its individual strengths and when those strengths meet our requirements, we always offer a deal worth considering.
Whether you have a few or a few hundred clients, we want to hear from you.  Rest assured that your clients will never be negatively impacted in the process and that they will be updated throughout the transition period.  So if you are thinking of selling your hosting business for any reason, let us ensure that all the hard work you put into building that business does not go unrewarded.
---
What is a Web Hosting Service?
"Web Hosting", also known as "Website hosting" or simply "hosting", is the Internet service that allows individuals or companies to make their Website accessible on the World Wide Web and visible to search engines such as Google and Yahoo. Web hosting companies provide the facility and infrastructure that allow organizations to securely host their Websites online.
Every Website on the Internet is being hosted somewhere. The hosting entity makes use of "servers" or "Web servers", which are machines that store files for one or more Websites, but also makes it possible for other servers on the Internet to find the Websites on the server.  These servers can be dedicated, co-located, virtual private, exchange, cloud, clustered or shared.
The servers that host Website files are powerful, redundant, secure, and use software that allows users to manage their hosting account, view statistics, create emails, and simply to manage the Websites, by accessing these files via FTP (File Transfer Protocol) applications. These servers are usually located in state-of-the-art server room facilities that provide uninterrupted power supplies, security and monitoring services.  The Web servers located in such facilities are connected to high-speed fibre optics with close to 100% up time. Server room facilities need to have a redundant and high capacity connection to the Internet. This is much different from the high speed Internet connection in your home or place of business.
To tie this all together, every Website has a unique address, which is called a "domain name" or "domain", such as www.yourdomainnamegoeshere.com. These domains are available with various extensions, such as .org, .net, .ca or .info. Also, domain names have what is referred to as Dynamic Name Servers, or DNS, which point to the address of the actual and physical Web servers. The Web address is in a form of IP address, something like 55.555.55.555.
Global Access is a professional Website Hosting Provider that offers all of the above, as well as different platforms for hosting, allowing you to choose from Windows Hosting or Linux-based Web Hosting. We also offer co-location, dedicated, clustered, cloud, exchange and virtual private servers [VPS].
Contact us today to find out what type of Web hosting solution best suits your needs.