Domain Names

Global Access offers simple and affordable domain registration services.
At Global Access, our domain name registration service is simple and straightforward.  We will never sell you something you don't need and you will always know exactly what your final cost will be at the time of purchase.  With Global Access, there are never hidden fees or surprise charges.
Domain name registration is $20 for .com, .net, .org and .info and $25 for .ca. This price includes Whois Privacy at no extra charge.  There are no additional charges.
What is Whois Privacy?
When you register a domain name, your contact information (email, telephone number, address) is stored in a publicly accessible Whois database. That means that marketers and anyone else can access your information and use it for their own purposes.
With Whois Privacy, you can keep your contact information private (unavailable to the public). Because Global Access values your privacy and your right to protect your contact information from unauthorized access, we include this service FREE with every domain name registration. The majority of our competitors charge as much as $9.99 per year for this service.
Available Domain Extension Registration:
Our Generic Top-Level Domain names (gTLDs):
.com, .net, .org, .info, .biz, .mobi, .name, .asia, .tel
What about top level domains? Click here to watch.
Our Specialty Domains:
.co, .me, .tv, .ws
Our Country-Code Top-Level Domains (ccTLDs):
.at (Austria), .au (Australia), BE (Belgium), .bz (Belize), .ca (Canada), .cc (Coscos Island), .ch (Switzerland), .cn (China), .de (Germany), .dk (Denmark), .es (Spain), .eu (European Union), .fr (France), .in (India), .it (Italy), .li (Liechtenstein), .mx (Mexico), .nl (Netherlands), .uk (United Kingdom), .us (United States)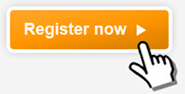 Registry Partners
These are just a few of the domain registries that Global Access is proud to partner with: