Web Development

Web Development Overview.
At Global Access, our priority is to provide you with a Website package that meets your needs – and your budget. We offer solutions that are tailored to your individual objectives and requirements. To provide you with everything you need at the best possible price, we have assembled two website development packages.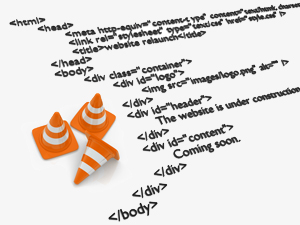 Professional Website (WordPress)
Description:
WordPress is web software that you can use to create a website, blog or e-commerce site.
Cost:
The software is FREE to download, as it is built by a large community of volunteers. The program is easy to use and offers great flexibility for customization. There are thousands of plug-ins, widgets and themes available online that can be incorporated into the original installation. There may be extra yearly charges for hosting, domain name registration on a yearly basis and our one-time assistance fee in setting up WordPress and creating your website, blog or e-commerce site based on this software. If you want us to do all the work, the cost starts at $1,500 and may range based on number of pages, content, languages and the complexity of installing and incorporating a professional and modern template.
How it works:
You simply choose a domain name, open a hosting account and decide on the functionality of your website: business, blog or e-commerce site. Next, you choose a free or purchased template, submit your text and images and we put together your website in a couple of weeks.*
Visit our exclusive WordPress integration services page or simply request a quote to obtain more information about our services.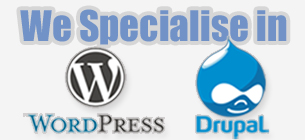 Custom Web Design (Drupal Programming)
Description:
Your website is designed and modified using a more flexible purchased or custom-designed template that allows us to customize your site so that it closely relates to your business identity and image. In addition to purchasing, or customizing the template, we build you an online content management system by using Drupal, which is a popular open source content management system that is known for it's extensibility for larger and more complex websites.
Cost:
These websites start from one-time fee of $3,500. The cost may vary, depending on the kind of content management system required at the back-end of your website, the complexity and number of pages involved, and the amount of customization required on the original template. The template itself will cost approximately $80 to $150 (a one-time fee). There may be extra annual charges for hosting and domain name registration.
How it works:
You choose a template and a domain name, send us your content and images, and we put your website together in approximately one to two months.*
Remember we are here to offer you the best solution based on one of the packages above. Click here to view some of our featured work built with Drupal and WordPress.