Drupal Programming

Custom Web Design (Drupal Programming).
In this age of Social Media and rapid growth of the Internet, it is not only critical to have an online presence, but also to regularly update your Website.  But don't make the mistake of relying on your Web design firm to continuously update your site.  Not only is that inefficient, it is also expensive!
That's why Global Access offers you easy to use and cost-effective web-based content management system (CMS) solutions.  We design your site with a "back-end" that makes it fast and easy for you to update the contents of your own site, using a simple online interface.  With your own content management system, you'll save money by never having to pay for updates to the content of your site and save time by having the ability to update your Website yourself, whenever and as often as you choose. So whether you have an existing Website or want to create a new one, the implementation of a Content Management System is the best way to maximize your online investment.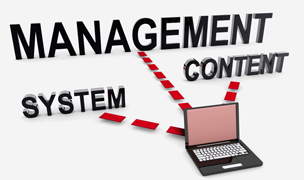 Why use a Content Management System?
Ability to update your own Website using a Web browser
Faster turnaround time for updates
Built-in search capability for Website
Greater consistency in content
Reduced Website maintenance costs
Greater capacity for future growth
Not being locked in with one Web developer
Allows various levels of administrative access
Control access to manage online data
Global Access can customize a content management system based on your needs, but if you are looking for a robust and cost-effective solution to have an Internet presence, we do specialise in development and integration of popular open source content management systems such as Drupal, Joomla and WordPress. We will setup, install, populate and integrate a professional template and provide you with the access info so that you'll be able to update your website at any time without the need to pay for website maintenance.
WordPress is an excellent open source blog tool and publishing platform. It is rapidly being customized into a robust content management system, but if you need something more heavy-duty or are building a site that you might want to extend in the future you should be considering Drupal. It is a fully developed and expandable content management system framework
Why use Drupal as a Content Management System?
Free to download!
It is a CMS and a development platform
It has a strong and flexible core
It is secure and robust
It is cost-effective with a vast support community and fan-base
There are many modules to extend a site's functionality
It may be moved easily to any other hosting provider
It's exteremly user and search engine friendly
There are many modern and professional templates available for integration
Supports features such as shopping carts, calendars, galleries and many more…
How can Global Access help you make the most of Drupal? Our hosting platform is compatible with Drupal, so we can do the installation and set-up. We can also integrate the appropriate design and plug-ins to meet your needs or design one for you. If you have never used Drupal and would like to make your own site, it will take some time to master, but that's why we are here for.
Click here to view some of our featured work built with Drupal. If you're interested in having a site in WordPress, please view our WordPress service offering page.
Please "Request a Quote" below and a Sales Consultant will contact you shortly.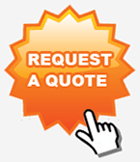 Signing up for WordPress Hosting is easy. Just let us know what you need and we'll give you fast, free, no-obligation quotation.